Sam Ray's Bear Paw Outfitters

Trophy Black Bear and Mountain Lion Hunts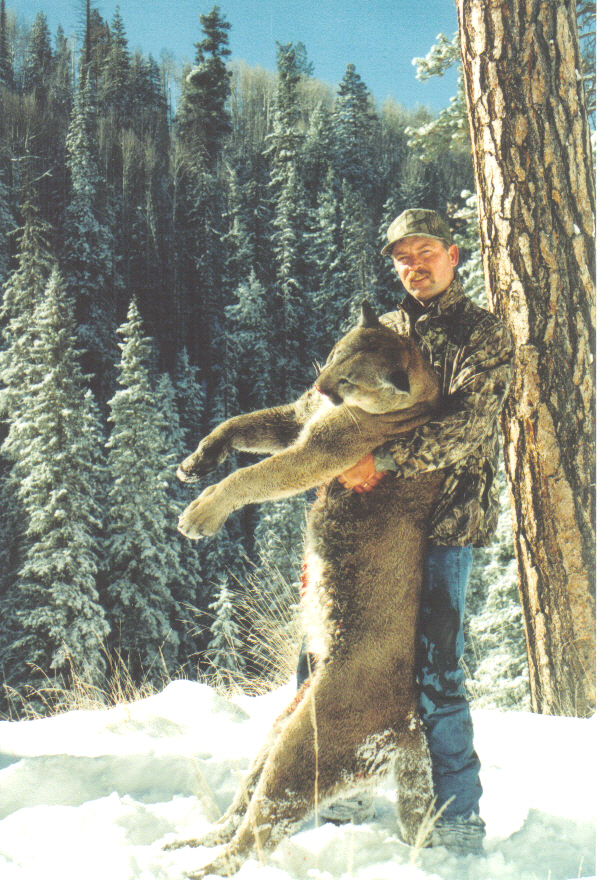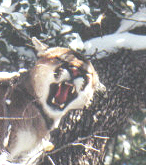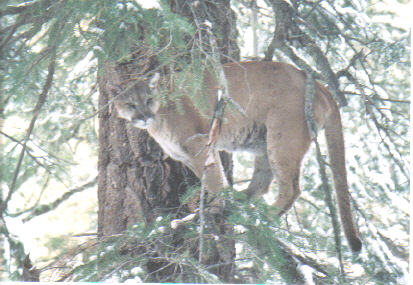 Rick from OK was rightly proud of this SCI tom!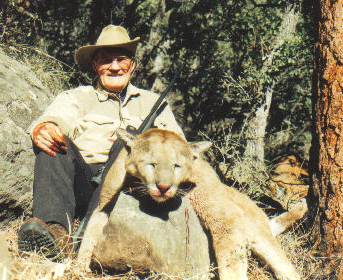 Bill from AZ can tell you dry ground dowsn't stop Sam's dogs!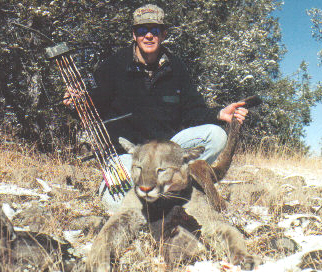 Scott G. is very proud of his Pope and Young tom!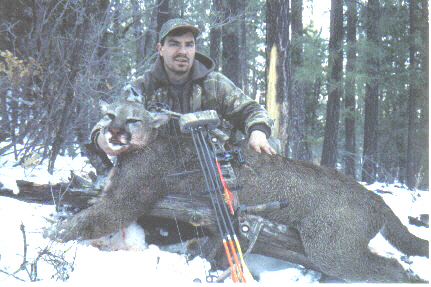 John from OK said this Pope and Young tom was well worth tthe effort!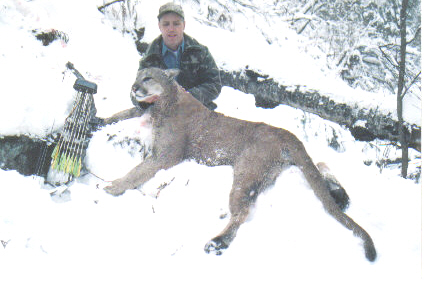 Pat of TX enjoyed the chase  of this great Pope & Young tom.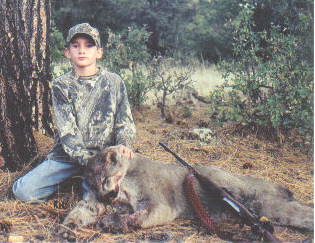 This was the first lion Blake ever saw.  He'll be back to find another one!

Call us at 575 / 773 - 4170 to book your own lion hunt!!

Click here to view more lion photos.

THANK YOU LION HUNTERS!!!!!!!!

Pleased
CLICK HERE
for information. (Then scroll down)