Sam Ray's Bear Paw Outfitters

Trophy Black Bear and Mountain Lion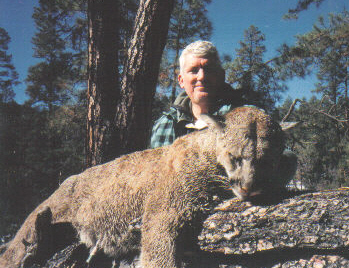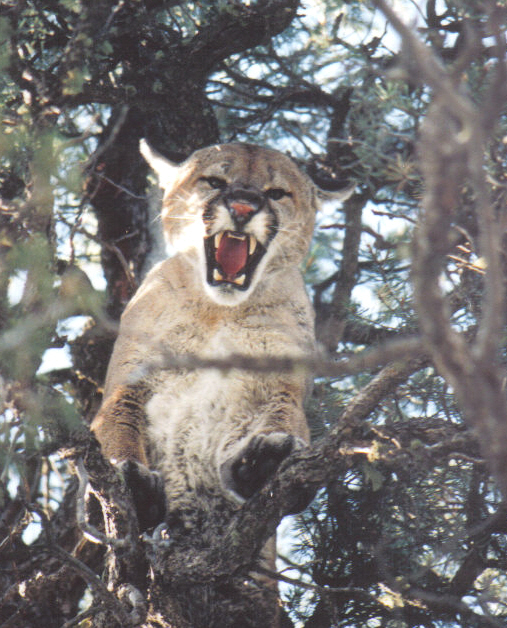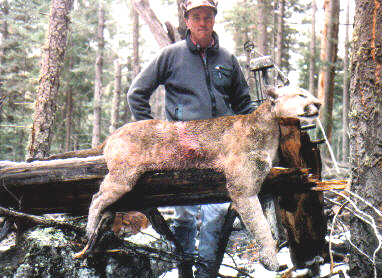 David and his extraordinary Pope & Young tom.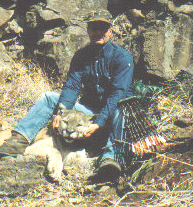 Another pic of Don's great tom.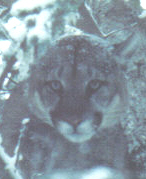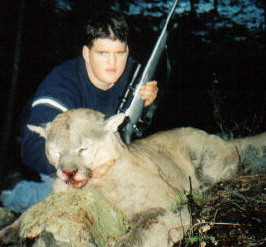 Jeff G of AZ took this B&C tom when he was just a senior in High Schoo!  Thanks Grandad Bill!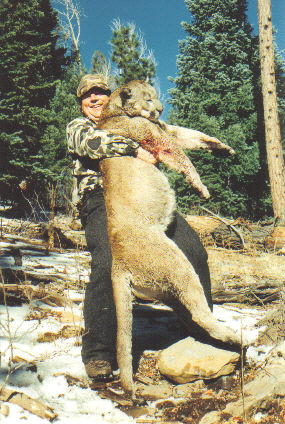 Scott can barely heft this Pope and Young tom.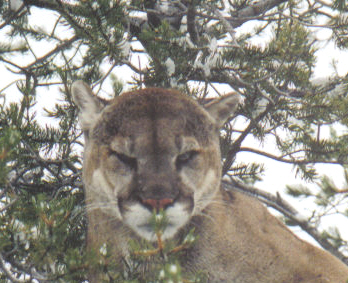 Sam was extremely happy to take this magnificent tom himself.  Can you see his blue eyes?  Believe it or not, he still had blue eyes.  This happens occasionally in lions.

Another pic of Ron's good tom--taken by handgun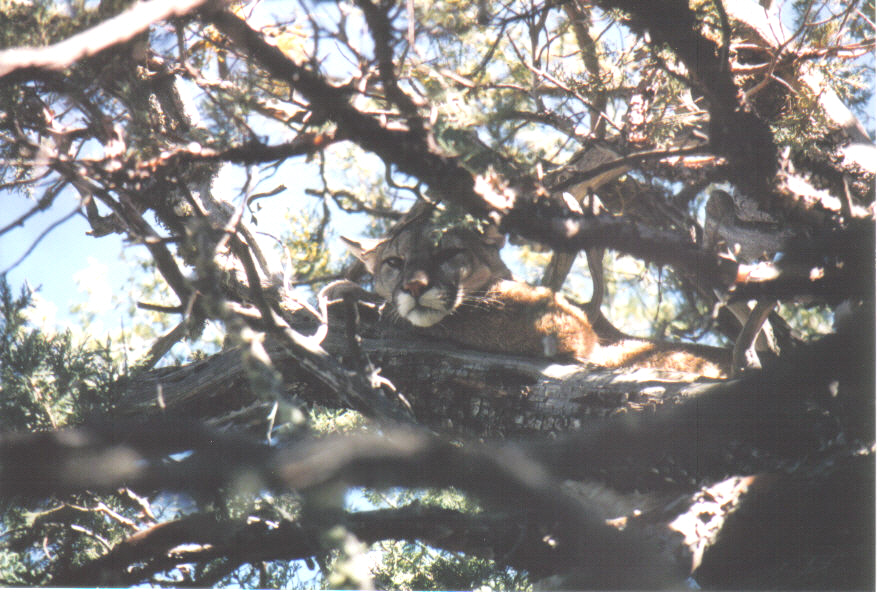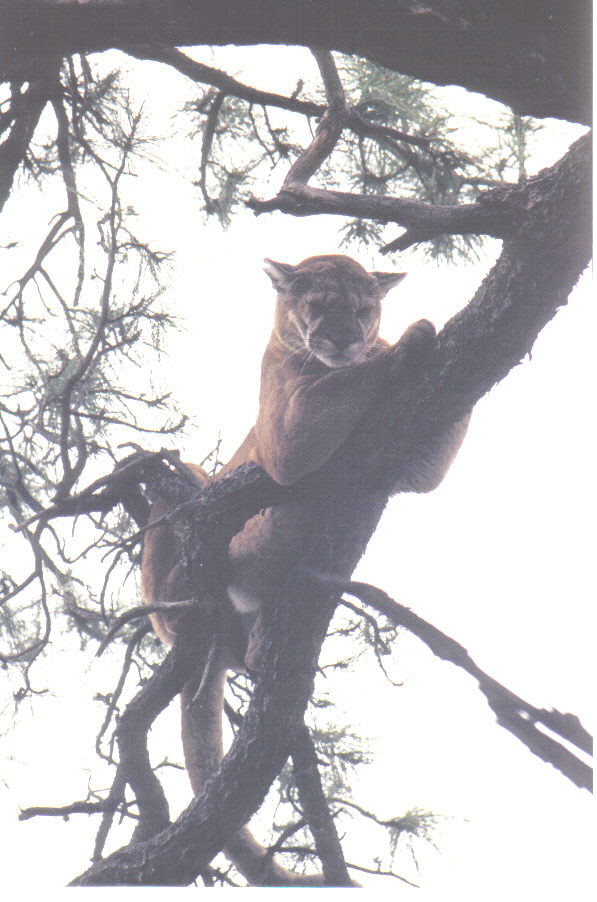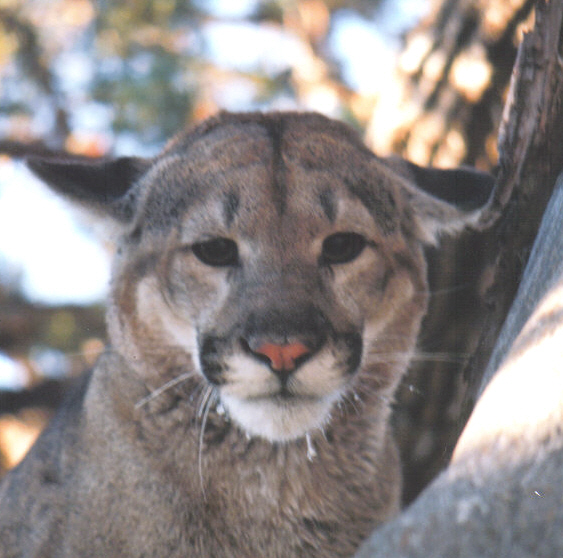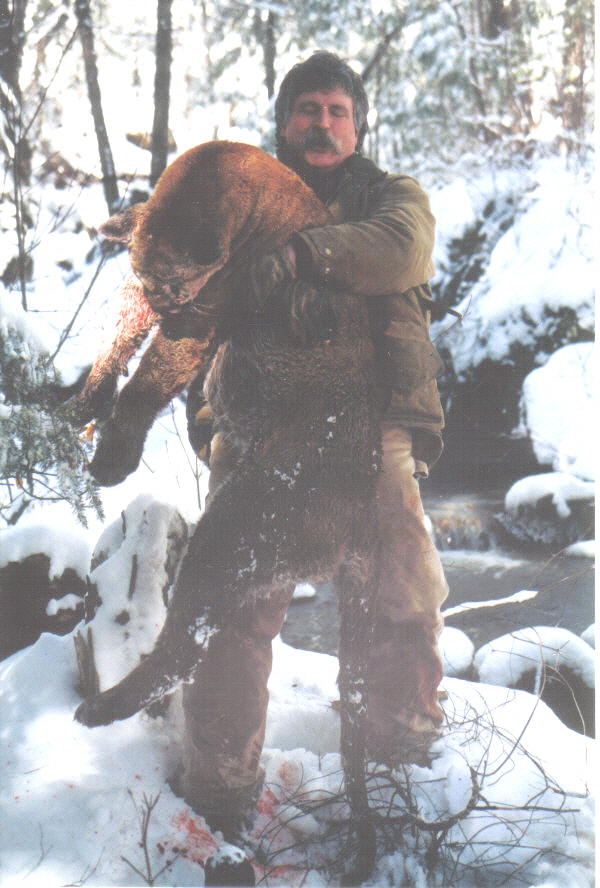 Thank you for looking at our pictures.  We will be adding more on a regular basis.  Call  or email us today so we can schedule a lion hunt for you!

Call us  at  575 / 773 - 4170

Mike of IA took this SCI tom in the sonw.

Clay of TX took this Pope and Young tom, his second record book tom in one week with Sam.