Sam Ray's Bear Paw Outfitters

Trophy Black Bear and Mountain Lion

Third Page of Bear Photos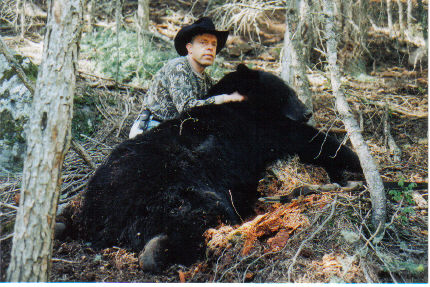 Ed took this 680 lb mega-bear with a bow.  He made Pope & Young and Boone & Crocket.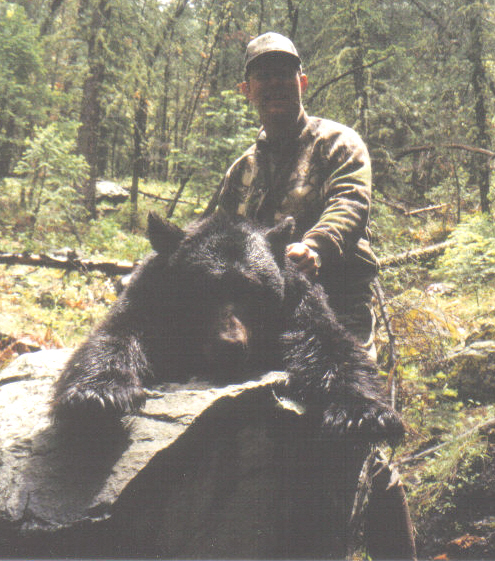 Shelby from TX was happy with this tough blackie!!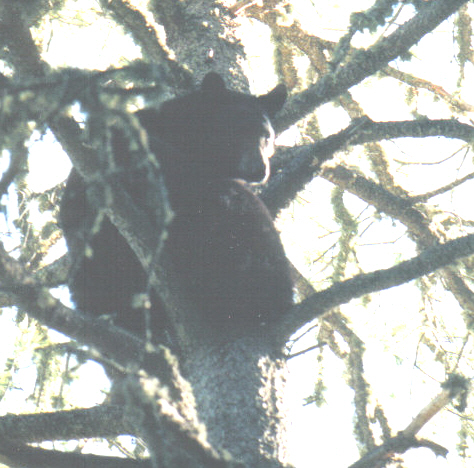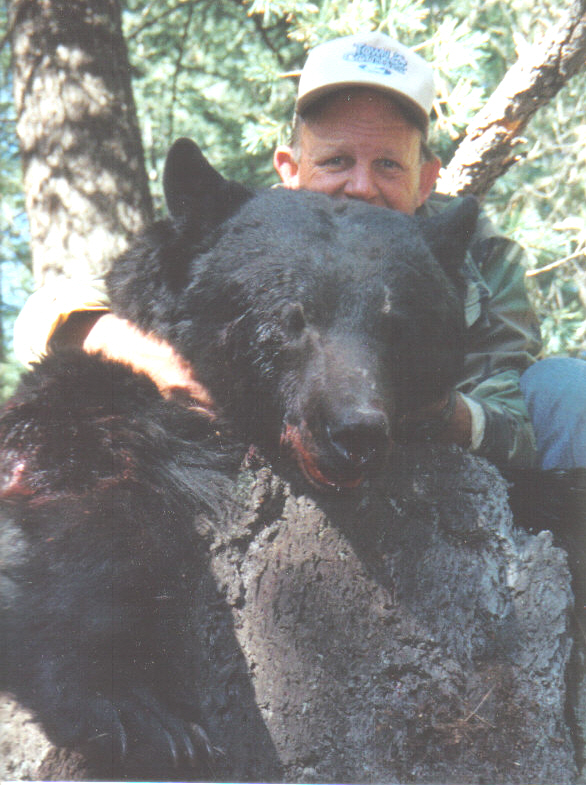 Nice black bear taken by Mike of  CO.  I'm sure he was smiling!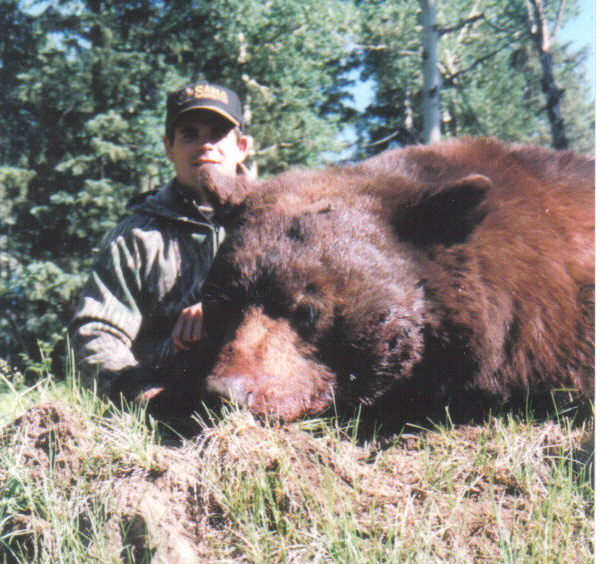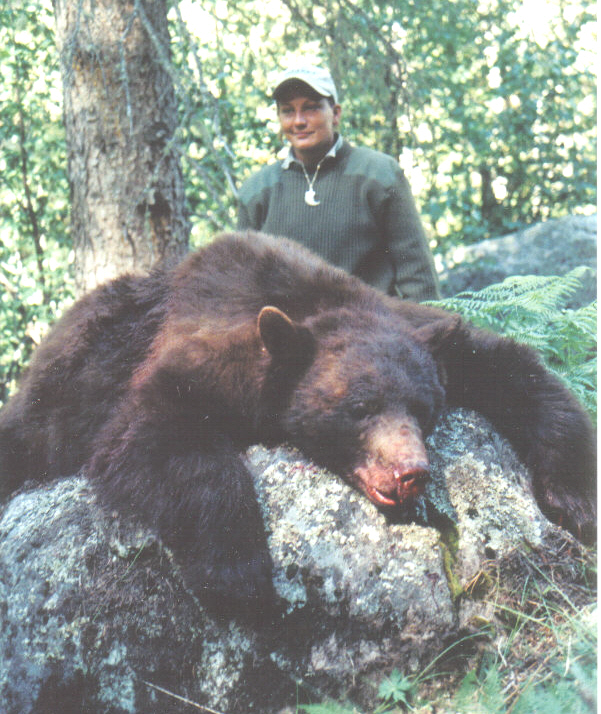 Claire's Dad, Bill (above) and Mom, Rommee (right) both took home great bears on their hunt!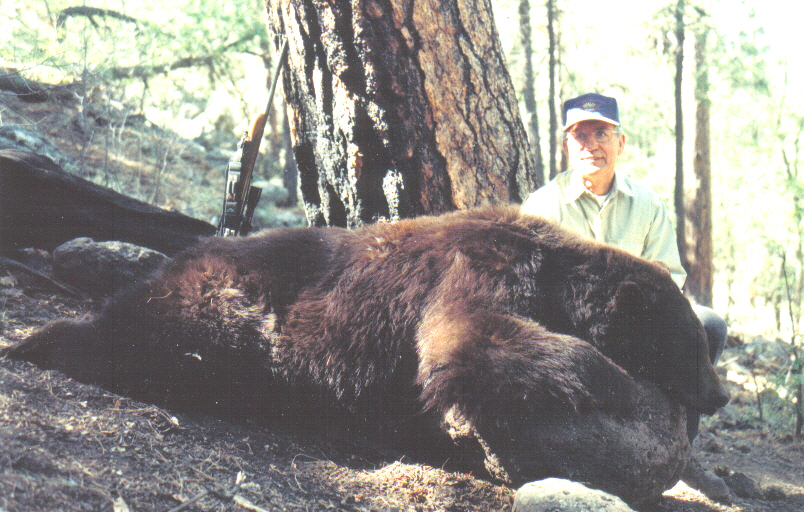 Ed E took home this monster 500+ lb bear.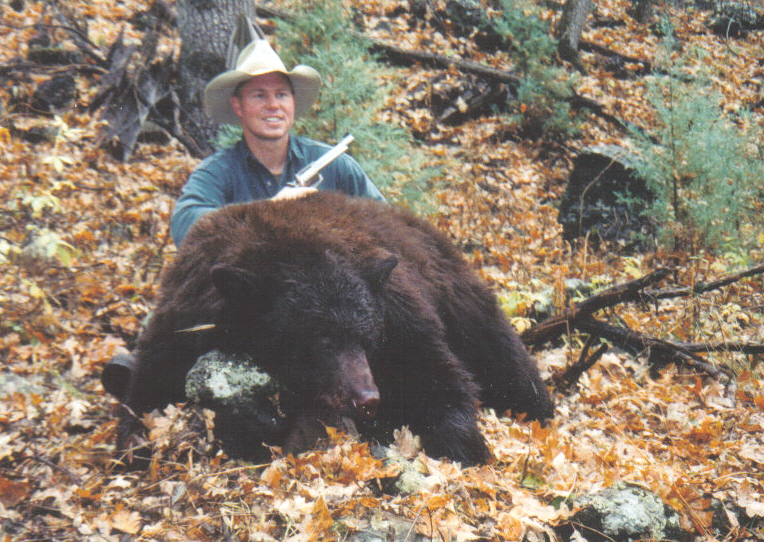 Stu of OR took this fat fall bear with a handgun.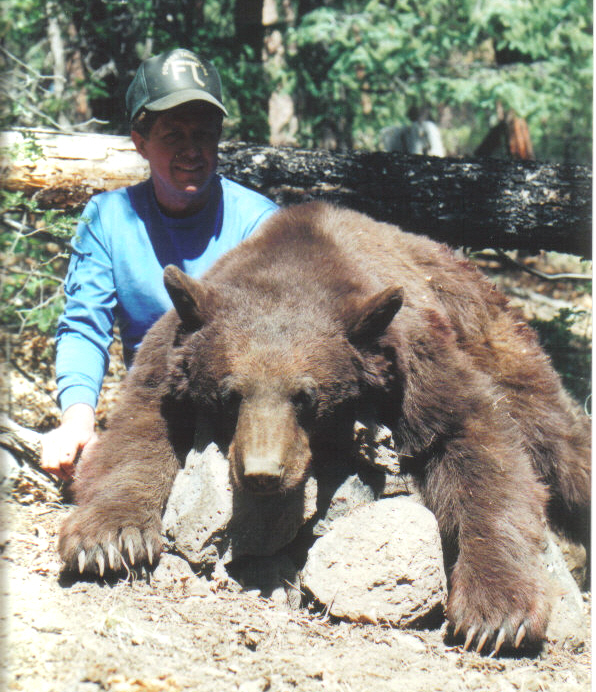 Ty was also ahppy to take home this big brown colored bear.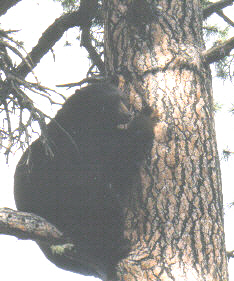 This is a huge bear up in an even more  giant Ponderosa!

We thank you for taking the time to look at our site and photos.  We hope you have enjoyed looking at our site.  Please call or e-mail us for scheduling your own bear hunt!

Call us at 575 / 773 - 4170