Sam Ray's Bear Paw Outfitters

Trophy  Elk and Mule Deer Hunts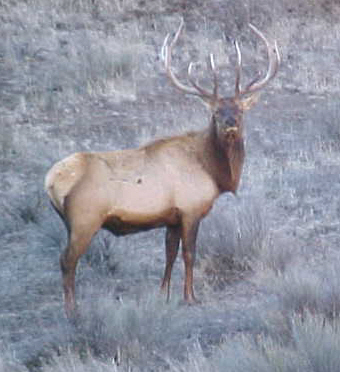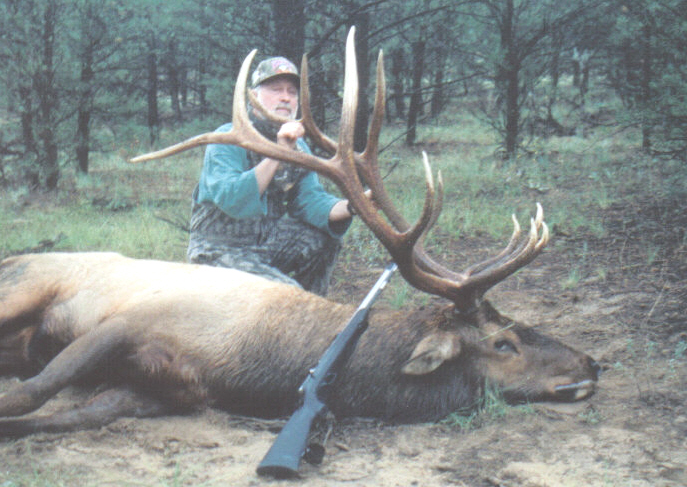 Ray  A got a really nice elk.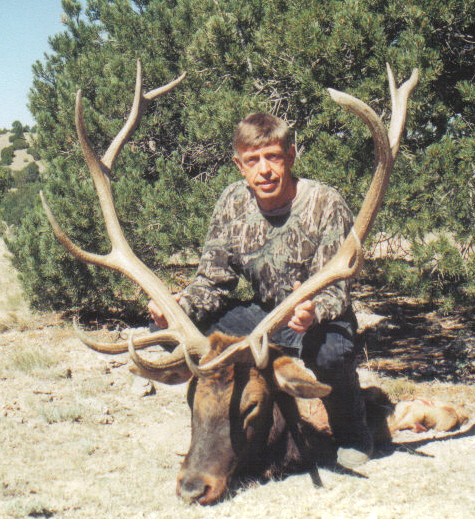 Ed from NH took this 325 bull  during archery season,  Good shooting Ed!  As Always!t.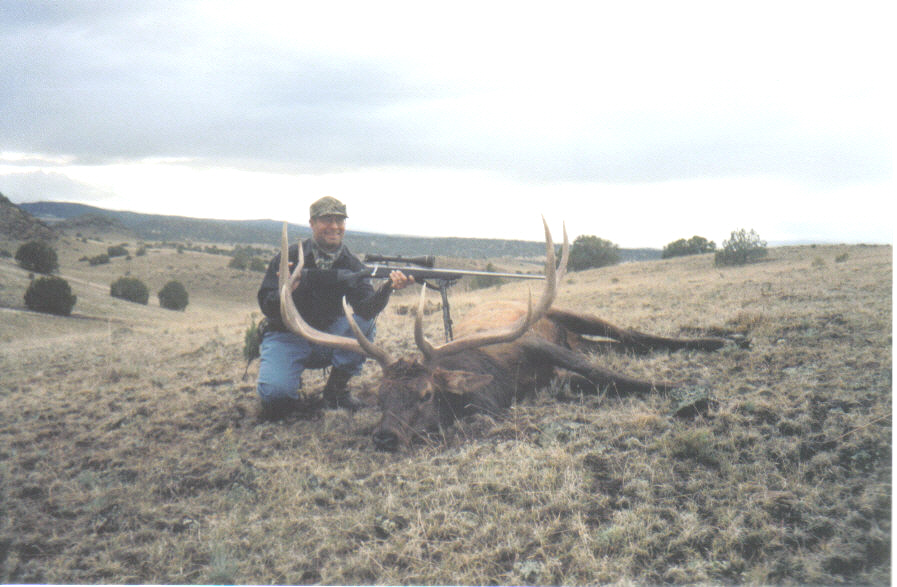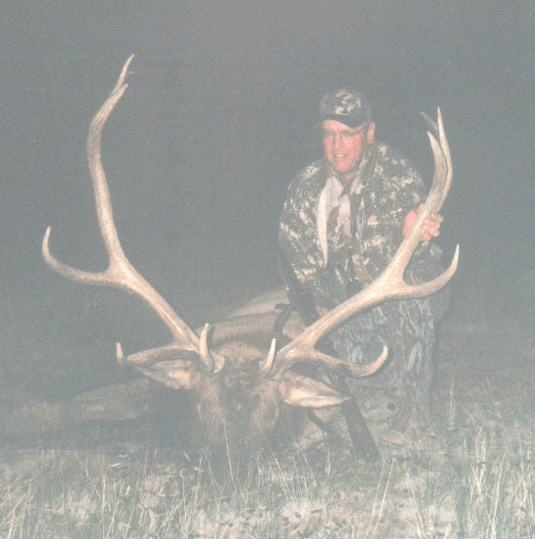 Drew T is the happy hunter here!

Kevin of MO showed us when he brought down this massive bull! 

Click here to view more photos.

Call or e-mail us today for more information on our upcoming elk, deer, and antelope hunts!

Call us at 575 / 773 - 4170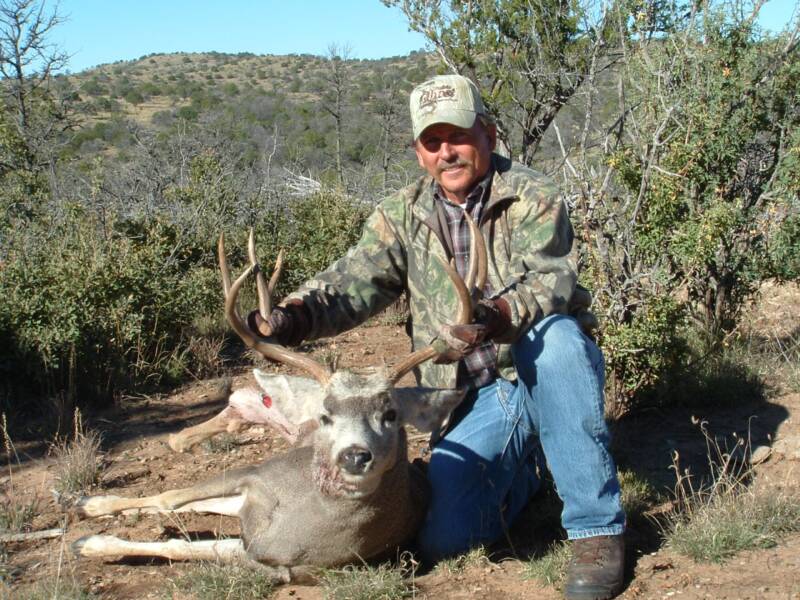 Herb L. of KS took this nice buck  in SE New Mexico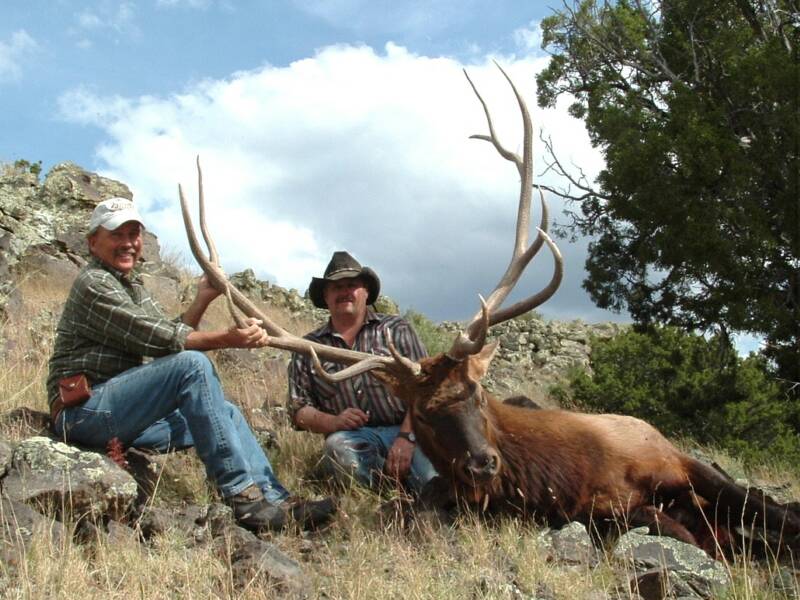 Herb took this 380 class bull on the Slash RS  Herb likes this bull.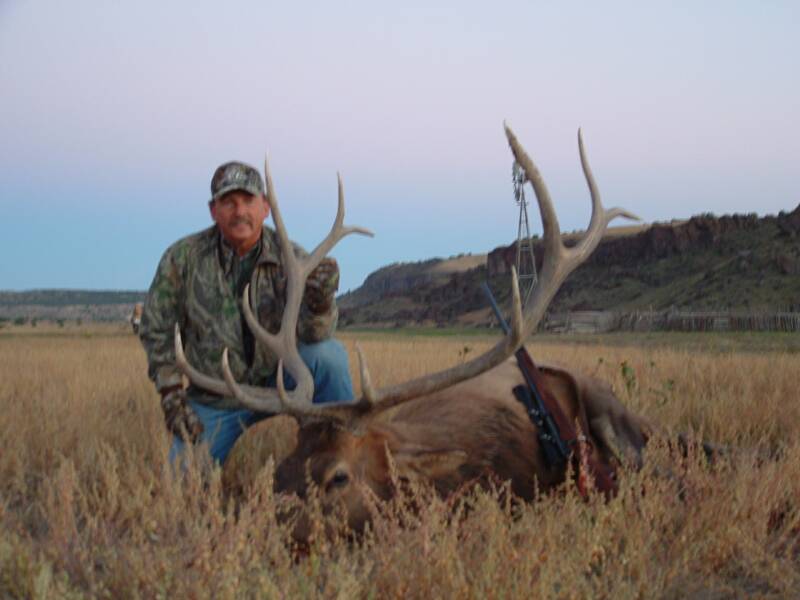 2009  Elk Information

We hunt on our ranch  and the neighboring ranch in unit 12.    As landowners in unit 12, the New Mexico Game and Fish Department has given us some lee way on managing our elk herds.  This is a great plus for us and allows us to limit numbers of hunters.

We are in the heart of  great elk genetics: East of the White Mountain Apache, West of the Acoma, South of the Zuni and just North of the Gila.  Our prices are less than half the prices of the Indian reservations.

For 2009, we will be booking  ten trophy elk hunts.  Five day hunts, guided two on one only, will be $6500 each.  We can expect to find bulls in the 300 to 390 class.   Any bull scoring over 360 SCI points will have a trophy fee of $1,000.  New Mexico Game and Fish Dept's new rules have greatly increased the size of the bulls we see and take.  This also increases our lease fees.  But, this is a quality hunt and taking only this number of bulls will keep the quality very high for years to come. 

Opening day will be October 1, 2009. This is the heigth of the rut and this is a rifle hunt.  Our  opening day is ten days prior to public opening date.  There will be no bow hunts on the ranch prior to the rifle hunt. 

This is a great opportunity to take that big elk you've been wanting!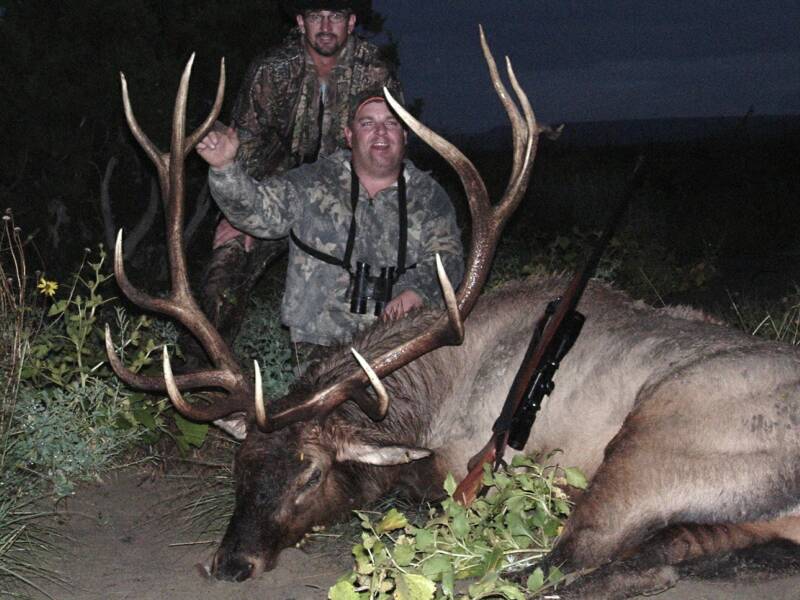 Bill M. and his 371,        7 X 7 bull.    2007 .  I think he still likes this elk.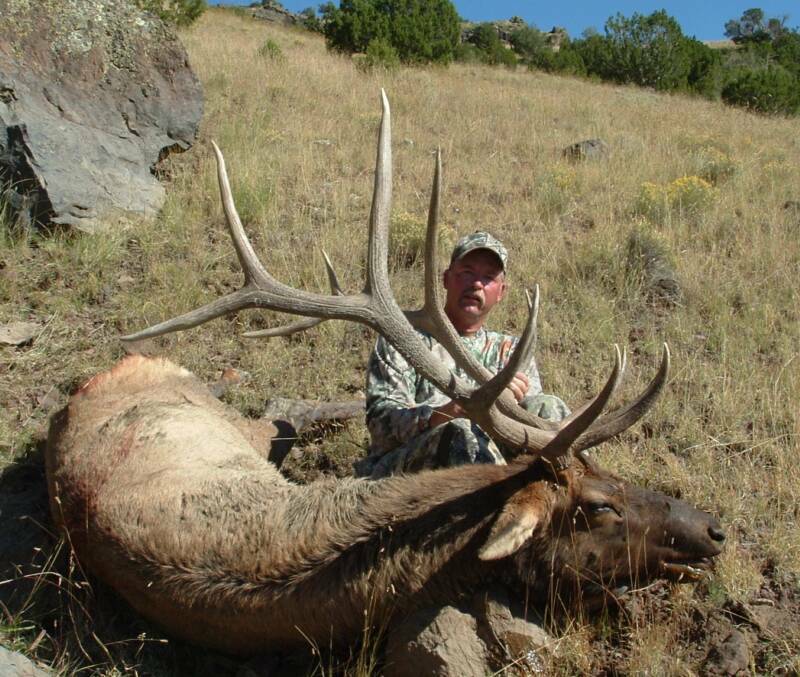 Rick C. likes this 340 class 6X6 he took in 2007, too.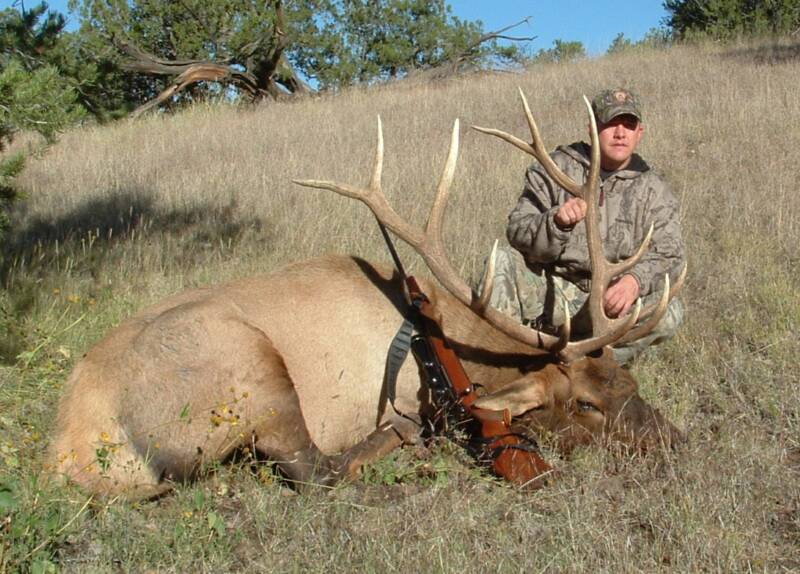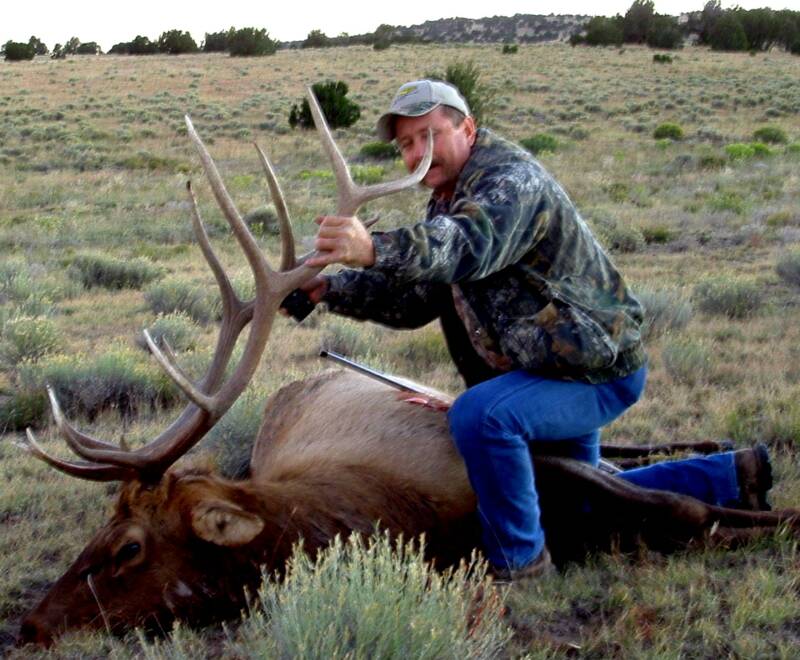 Shawn, above, and Charlie, below, both took  nice 300 class bulls in 2007.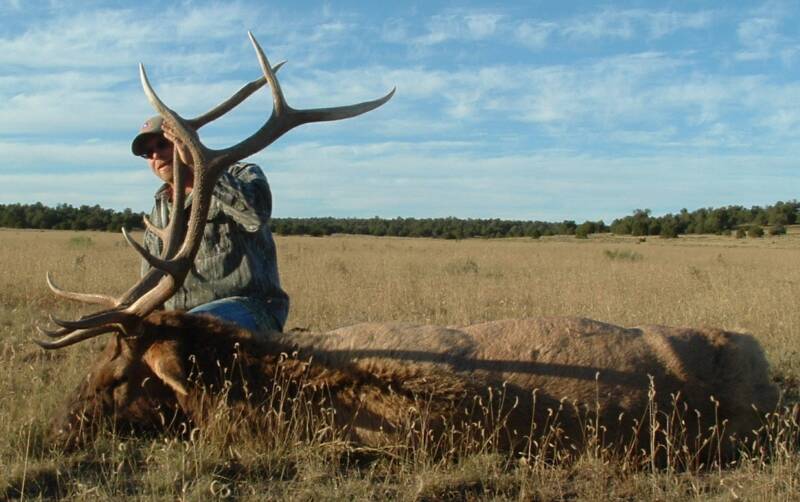 Scott is  proud of his first elk taken in  2007

Herb has been here before.  This was the first bull he took with us, and a nice one, too.